Welcome to PMR Worldjobs - PMR JOBS IN POWER

PMR is an Engineering Recruitment Agency specialising in the provision of Power Generation Engineers & Professionals to the Power, Energy & Water Industries in the UK and Overseas, including EPC Project Managers, Construction Managers, Commissioning Managers and Lead Engineers of all disciplines.

Providing JOBS IN POWER ... Energy Recruitment ... Power Recruitment. ... Engineering Jobs Overseas ... Power Generation Jobs Overseas .... Energy Jobs Overseas ... Overseas Jobs. .... Power Jobs ... Nuclear Jobs ... Expat Jobs ... Engineering jobs abroad .. engineering jobs agency ... engineering job in uk .. engineering jobs .. jobs in mechanical engineering ... engineering design job ... construction engineering job ... renewable energy jobs ... energy assessor jobs ... domestic energy assessor jobs ... power jobs ... gas turbine based power generation ... gas turbine engineering services .... power industry .... small hydro power uk ... technical engineering job employment agency ... engineering employment ... engineering employment agency ... civil engineering job recruitment consultant .... construction jobs overseas .... wind farm uk .... renewable generation ... solar ... transmission and distribution ... www.jobsinpower.co.uk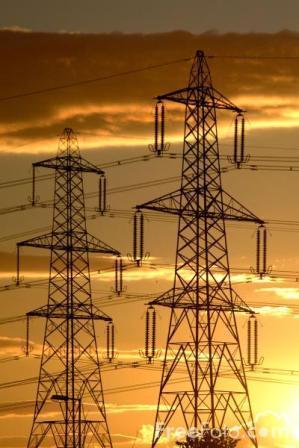 Professional Management Resources Ltd is a British Recruitment Consultancy, established in 1985 and provides recruitment services to our many clients in the International Power Generation, Power Networks and Energy Sectors including Coal Fired, CCGT , CHP, CCPP, Gas Turbine & Thermal Power Plants, IPP, Nuclear, Renewable Energy, Biomass, Wind Farms, Substations, Transmission & Distribution, Overhead Lines & Networks, Hydro-Power & Desalination, IWP. Our experience is testament to our growing client portfolio. World power and energy sectors are enjoying an enormous growth pattern that will provide consumer and client companies alike sustainability throughout future years.

Our clients are currently engaged in both EPC, Greenfields & Brownfields Projects worldwide. Current project locations include, UK, EUROPE, MIDDLE EAST IE. IRAQ, SAUDI ARABIA, UAE, QATAR, KUWAIT, SYRIA, AFRICA IE. KENYA, NIGERIA, LIBYA, SOUTH AFRICA AND ASIA/FAR EAST.

Our current and previous client assignments include: Jacobs, Worley Parsons, Poyry, Meralco, Parsons Brinkerhoff, PB Power Middle East, Mott Macdonald, Al Toukhi, Doosan, Samsung, Daewoo, Daelim, GS Engineering, Kuljian, Siemens, Alstom, ESBI, Eskom & PB South Africa.

We are seeking professional and qualified Engineers who are currently available or searching for their next overseas assignment. Our clients are particularly keen to hear from candidates prepared to offer long term commitment to them whilst they continue their growth in this thriving industry.

Please view our Jobs page for details of our current vacancies which are updated daily. To apply please forward your CV with details of positions of interest and your availability.

Please email your CV to: info@pmr-worldjobs.co.uk or cv@jobsinpower.co.uk

If you are seeking Engineering Jobs Overseas view our sister sites: www.pmr-worldjobs.com and www.expatengineeringjobs.com for details of our other activities , vacancies and job sectors in the Oil, Gas & Petrochemical & Civil Construction Industries.

Our Contact Details: Professional Management Resources Ltd, United Kingdom

IMPORTANT: Please note new telephone numbers from Sept 16
From UK - 07484-287277 / 07484-4287275
From Overseas - 00-44-7484-287277 / 00-44-7484-4287275

Email: info@pmr-worldjobs.co.uk

For details of our Privacy Policy please see Contact Us page.

Photos from www.FreeFoto.com